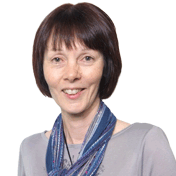 About me
Hello. I'm Karen and I am a fully qualified Government Approved driving instructor (ADI) who is passionate about road safety. I am a member of the Driving Instructor's Association (DIA) and Sheffield Institute of Advanced Motorists (IAM), who are leading professional organisations promoting safe driving in the UK.
I was born in Bradway, Sheffield, and now live in Ecclesall with my husband Steven. I have always lived in the south of the city, so have a good knowledge of the Sheffield and North Derbyshire area.
When I'm not out in my car, I enjoy riding my Yamaha MT09 motorcycle. I have been a motorcyclist since learning in the 1980s, and took my interest further by instructing with South Yorkshire County Council. This provided an opportunity for me to teach others and pass on my experience, ultimately helping them to also enjoy the freedom and benefits of being on two wheels. After this Council scheme finished, I wanted to continue my love of helping people reach a personal goal and trained as a driving instructor with LDC.
My other passion is football. I am a season ticket holder with Sheffield Wednesday, and enjoy supporting the team from the North Stand (and working out which cars belong to which players!) I fancy my chances as a manager too – on the computer with "Football Manager" with mixed success…
I also keep fit by running, and train for local events and charity races with the aim of taking the challenge of a 10k run in the near future (watch this space!)
I trained as a driving instructor with LDC and have stayed with the company, as their coaching and support for both learners and instructors is excellent. I find that using their system means more actual driving time on lessons, saving unnecessary explanations at the side of the road. So not only do my pupils save money with this approach, they have the assurance of the highest standards of tuition and customer care as part of the LDC network.
My aim is to provide a flexible and enjoyable learning environment where you will be actively involved in the process of learning or enhancing your driving skills. Because we all have different ways of learning, my lessons will be tailored to suit your preferred style together with appropriate levels of support along the way. This creates a more relaxed and stress-free atmosphere where most people learn better and more quickly – and lessons are fun! If you make mistakes when driving (and who doesn't?), I will not shout at you. So often I am told about how a well-meaning parent/partner/instructor destroyed someone's confidence by doing this when things weren't going to plan! If this sounds familiar, and you wish to change the situation for one with a patient, calm and supportive professional instructor, contact me now.
As well as being a driving instructor, I am a fully qualified clinical hypnotherapist and stress manager, I am a member of the National Council for Hypnotherapy (NCH), which means that you can be assured of a professional service and peace of mind when working with me to achieve your goals conquering those frustrating driving test nerves. I am one of only a few therapists in South Yorkshire to have the coveted Certificate in Stress Management qualification, enabling me to work with you to achieve effective solutions for modern life pressures.